Producer & Executive
PNWCA Board of Directors
One of the first major tasks after the PNWCA received a Certificate of Incorporation was finding an executive director and up to 10 producers from ID, MT, OR, and WA who are passionate about this industry and committed to seeing the organization succeed. It didn't take long to fill the slate!
Read about our PNWCA Board of Directors and you'll see that it's quite evident they are all a perfect fit for the task at hand.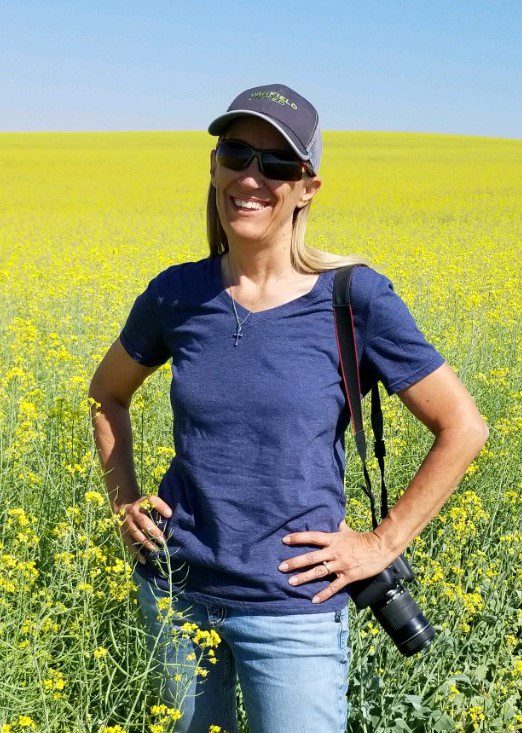 Karen Sowers, Executive Director
Tucson, AZ
I grew up near Manhattan, Kansas, graduating from Kansas State University with a degree in Agronomy, followed by a M.S. in Soil Science from Washington State University. My husband, Brett, and I have two wonderful (grown) children Megan and Colton. I was an Extension and Outreach Specialist with the WSU Oilseed Cropping Systems Project until 2019, when we moved to Tucson, AZ.  The idea of getting a canola association reestablished in the PNW gained traction in 2016, and that became reality when the PNWCA was incorporated in July 2017. I initially served as interim executive director, becoming executive director in 2019. After 16+ years of working alongside farmers, the ag industry, government agencies, and university colleagues throughout the PNW who are involved with canola production, it is clear to me that canola is here to stay in the PNW. I am grateful for our amazing board of directors, and for the opportunity to lead the PNWCA and continue to grow the industry in the 4-state region.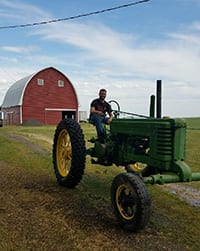 Raymond Mosman
Nezperce
I'm a fourth-generation partner on my family farm in Nezperce. We specialize in native wildlife habitat and turf grass seed production, using canola for the last twenty years as a powerful rotational tool to improve soil health and clean up weeds. I partnered on the family farm upon completing my bachelor's degree from the University of Idaho in Agricultural Business and Marketing. I currently serve on the U.S. Canola Association board of directors. I'm looking forward to seeing the PNW Canola Association continue to grow as an important resource to the canola growers and industry in our region, representing our unique agricultural and policy needs. I believe that the PNW Canola Association is also an important educational platform for canola, sharing knowledge with growers and informing consumers of the many health and environmental benefits of canola.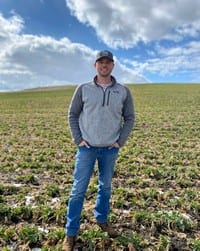 Chris Riggers
Nezperce
I grew up on the Camas Prairie in North Central Idaho where I recently joined our family farming operation as a partner with my father. Our farm has a history of raising a diverse rotation of crops, of which Canola has been a staple for many years. We are excited to see and participate in the growth of canola production in the Pacific Northwest in recent years and look forward to exchanging knowledge and expertise with many other excellent canola producers in the region!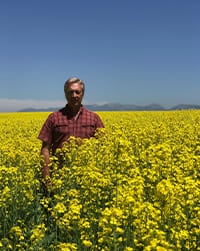 Dale Flikkema, President
Bozeman
I farm outside of Bozeman with my wife Nancy and daughters Samantha and Sophia. I'm the fourth generation on our family farm with plans of passing it on to the fifth. We run a cow-calf operation and raise a vast variety of crops, including alfalfa, barley, canola, corn, peas, sunflowers, and wheat. By being on the PNW Canola Association board, I plan to be involved with growing the industry and continuing to help it improve.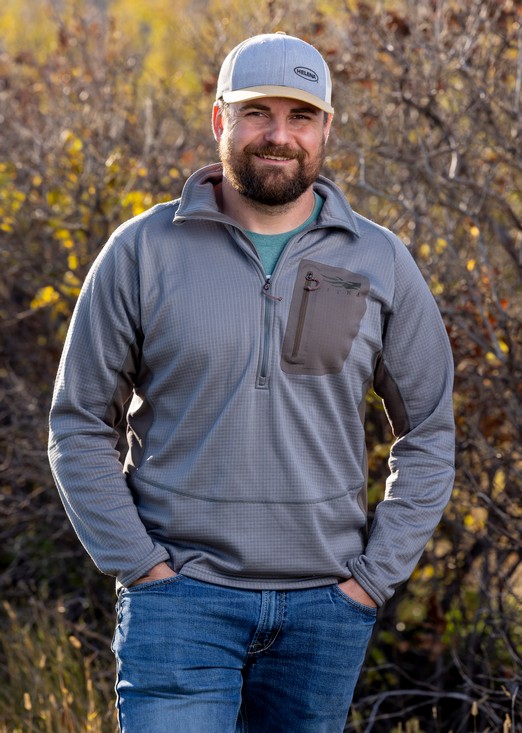 Casey Nickol
Shelby
I grew up on the family farm near Ledger, MT. I am currently the fourth generation to farm our original homestead alongside my Dad. We grow winter wheat, spring wheat, barley, lentils, and canola. Canola has been a mainstay in our rotation for 7 year to improve weed control, improve soil quality, and to diversify our marketing. I went to Montana State University in Bozeman and returned full time to the farm in 2015. I also work in the agronomy division at Ben Taylor Inc in Shelby where I work with local farmers to help them bring more profitability to their operations within their chemical and seed decisions. Being on the PNWCA board is a great opportunity to grow the production and marketability of canola.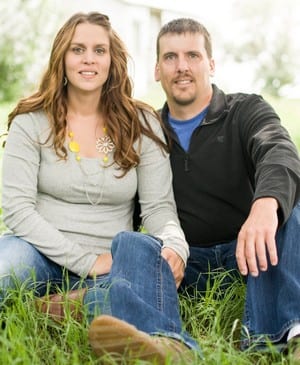 Mike Bekker
Scobey
I live on the family farm outside of Scobey, Montana with my wife Kristin. We grow spring wheat, durum, peas, lentils, flax, canola, mustard and alfalfa. We include an oilseed, mostly canola, to spread our rotation to three years. I can see the agronomic benefits of stretching rotations and spreading risk by including oilseeds. The PNW Canola Association can help grow the canola industry and educate farmers on the benefits of including canola in their rotations.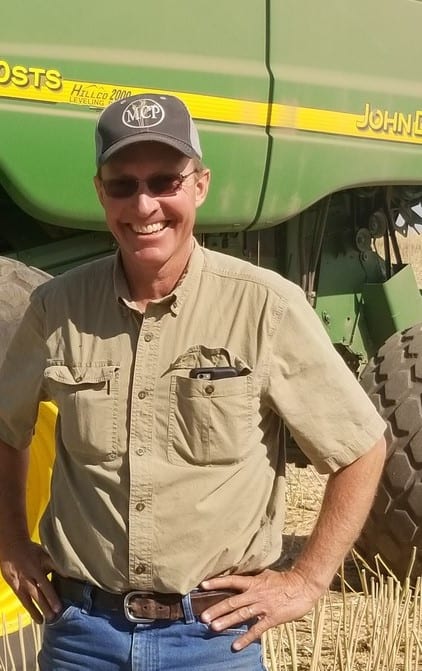 David Brewer
The Dalles
With my wife Margaret, we are the fifth generation to operate the family farm in the rolling hills of north central Oregon.  We have diversified our no-till cropping system with the addition of winter canola, sunflowers, spring cereals and grass finished beef in a traditional winter wheat/fallow area.  Winter canola, while a challenge some years to establish in an 11-12" rainfall zone, has been a great addition to the rotation for what it brings in the way of weed control options, market diversity, wildlife habitat, and especially disease suppression and soil health benefits.  The best wheat we grow every year is that following a canola crop.  I am happy to represent Oregon and support the Association in helping growers realize the potential of this crop in the PNW.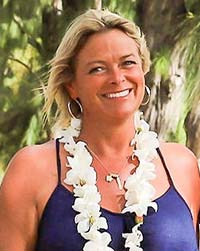 Anna Scharf
Amity
I work on a fourth-generation family farm just outside of Salem. My husband, Jason, and I have two children - Robby and Megan. My work focuses on human resources, contract management, inventory management, and agriculture advocacy efforts. After receiving a Master of Business Administration in International Business and a Bachelor of Science in political science, I spent the bulk of my professional career working for large international companies in supply chain and business relations. However, my original undergraduate focus on lobbying and a desire to work for the family farm brought me to where I am today. I serve on multiple local, regional, and national boards, including the Willamette Valley Oilseed Producers Association, PNW Canola Association, and the U.S. Canola Association. Being a board member on three canola/oilseed associations gives me a unique opportunity to facilitate conversations between growers regionally and nationally in the hope of helping domestic production prosper.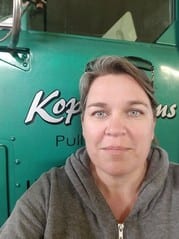 Heidi Kopf, Second Vice-President
Pullman
My husband Keith and I farm near Pullman, Washington and Moscow, ID, and raise winter wheat, legumes, spring barley, and spring canola.  We modified our rotation to include spring canola in 2014 as a way to tackle herbicide-resistant Italian ryegrass that is a major problem in all of our crops. We see improvement in the soil health where canola is grown, resulting in at least a 10% yield increase in winter wheat yield following canola versus following legumes.  We will continue growing canola for weed control, soil health benefits., and the ability to deliver to the local crushing facility in Warden, WA. We joined the PNWCA when it first started and I now serve on the board because education and research about canola production is important to me - we have so much more to learn about a crop that is still relatively 'new' to the PNW.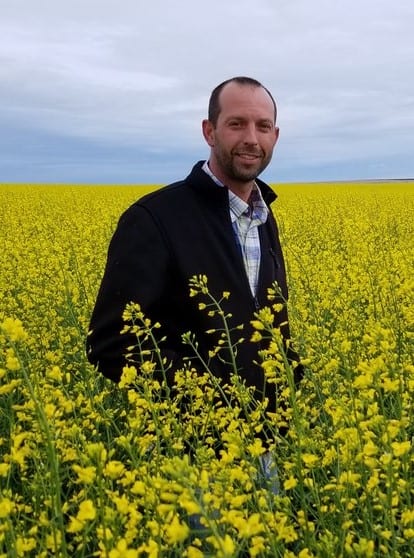 Brett Neilsen
Almira
I live on the family farm outside of Almira, WA with my wife Leha and three children Traiden, Brystal and Leo.  My brother and I are third generation wheat farmers that were introduced to canola in 2014 as an enhancement for the Conservation Stewardship Program for deep rooted crops and it has been in our rotation ever since.  The additional tools and opportunities that canola provides us with help us manage our farm the way we want. Soil health benefits, weed control options, market diversity, tillage management all make economical and environmental sense to us, making canola a great fit to our operation. I believe that canola production is important to PNW agriculture so I am excited to serve as a producer director.  I hope to help promote and educate producers of the potential benefits of growing canola by sharing knowledge and experiences of canola growers from the PNW and around the world.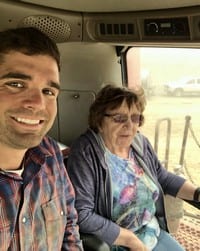 Brendan Sherry, Vice-President
Walla Walla
I raise canola on our family farm along side my wife, parents, and sister in Walla Walla, Washington. After graduating from Boise State University in 2010, I returned to the farm where we have increased our focus on crop rotation. Canola has been a great tool for dealing with the problems that arise from farming in an area where a wheat-fallow rotation is standard practice. My hope is that the association will continue to provide valuable resources for canola growers while attracting new growers to this under utilized crop.