Meet the Industry Member: Nuseed
September 21, 2020
Nuseed Omega-3 Canola – Improving Human Health and Ocean Habitats
Nuseed: Delivering Value Beyond Yield®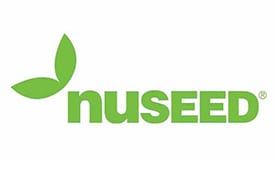 Nuseed is invested in delivering VALUE BEYOND YIELD® and developing new markets with our growing partners. More than a seed company, Nuseed is creating agricultural solutions to critical global challenges. Nuseed Omega-3 Canola embodies this goal by providing the world's first land-based source of Omega-3 nutrition. Canola growers in the Pacific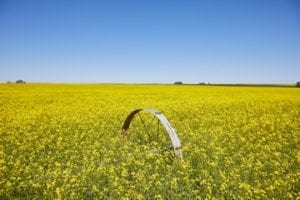 Northwest (PNW) are helping Nuseed bridge the gap between how much omega-3 is needed for human and animal nutrition, and how little is available. "Nuseed is proud to be a Platinum member of the PNWCA. We share common goals of enhancing grower education and expanding canola acres across the PNW and Montana," says Brian Morse, Omega-3 Production Coordinator.
Solving The Global Omega-3 Shortage
Omega-3s are essential nutrients – DHA (a long-chain fatty acid) in particular is vital to eye, brain, and heart health – yet 83% of people are deficient. Until now, DHA omega-3 was only available through marine resources. Although fish have the reputation as the best source of omega-3, fish derive their omega-3 from microalgae. These microalgae genes are giving Nuseed Omega-3 Canola the ability to create elevated levels of ALA (short-chain fatty acid) and DHA. Although the final oil delivers DHA at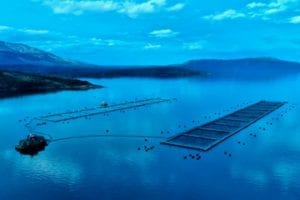 levels comparable to fish oil, there are no fish or any animal genetics in Nuseed Omega-3 canola. And, the elevated ALA content confers additional health benefits. These traits create an entirely new market for canola by offering a novel source of Omega-3 oil. The Omega-3 oil derived from this crop produces Aquaterra® for inclusion in aquaculture feed and Nutriterra® for human nutrition.
Omega-3 Canola has the potential to double the world's supply of DHA and relieve pressure on wild fish stocks, the primary source of this nutrient.

This leaves more fish available in the food chain and protects ocean habitats from overfishing. Increasing the supply of omega-3 through Aquaterra® will facilitate rapid sustainable growth of aquaculture and provide high quality protein to a growing population. Additionally, the unique fatty acid profile of Aquaterra® is improving fish health and increasing survivability. Commercial scale trials were conducted on 3 million fish over 18 months,

and the recently published results are available here. The results of human clinical trials with Nutriterra® will be released later this year.
The Pacific Northwest: A Key Growing Region
These improvements in ocean sustainability and aquaculture efficiency are made possible by the Omega-3 canola grown in the Pacific Northwest.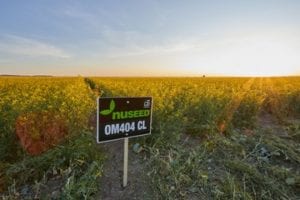 Omega-3 is grown in a closed-loop, identity-preserved system to ensure quality and traceability. Nuseed contracts directly with growers who can meet stewardship requirements and provides processing logistics to maintain value for end-user markets. The infrastructure support Nuseed provides makes canola more accessible to growers in the Pacific Northwest.
Robust Genetic Pipeline
As harvest draws to a close throughout Montana, grower partners are reporting significant yield improvements over last year's Omega-3 crop. Nuseed is committed to developing robust varieties to meet the challenges of this region and continuously improving results in the field. Three new varieties were released in 2020 and grown in commercial production across Montana. The varieties range from early to mid-maturity and have achieved excellent yields.
Nuseed's commitment to exceptional genetics extends to the full portfolio of products. Nuseed specializes in sunflower, sorghum, carinata, and canola.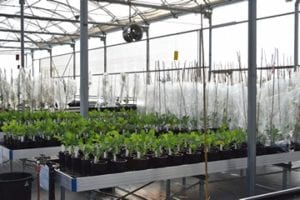 Nuseed had been developing canola genetics for North America for over six years. In addition to the high-performance open pollinated (OP) Omega-3 canola developed for contract production, Nuseed's genetic platform for commercial canola includes hybrids for high yield, early maturity, elite blackleg resistance, multigenic clubroot resistance and herbicide tolerance.
Please reach out to Brian Morse (brian.morse@nuseed.com) to learn more about Nuseed innovation and partnership contracts in the Pacific Northwest.
About Nuseed
Nuseed is a global leader in plant genetics, with experts in agronomy, breeding and molecular biology. Established in 2006, Nuseed operates commercial seeds businesses in Australia, Europe, North America, and South America with Nuseed Innovation Centers in both hemispheres. Globally, Nuseed is uniquely focused on canola, carinata, sorghum and sunflower because of the great potential to advance both agronomic and consumer benefits. Nuseed is committed to delivering VALUE BEYOND YIELD® and surpassing what's expected of a seed company.
Supporting Oilseeds in the PNW Renewable fuels producer Global Clean Energy (OTCQB:GCEH) has joined the Pacific Northwest Canola Association as...