Meet the Industry Member: WinField United
February 26, 2021
Our Company
WinField United, a company of Land O'Lakes, Inc. has worked with US Canola breeding programs providing genetics for 22 years under the CROPLAN® seed brand. In the Pacific Northwest, WinField United seed and crop protection products and services are provided from the local cooperatives. We also work closely with many independent ag retailers that help us promote and provide our CROPLAN® seed brand to many growers in the PNW. The Seed Supplier page on this website provides locations where CROPLAN canola seed is available at retailers throughout the PNW.
Spring and Winter Canola in the PNW
Our goal in the Canola industry is to provide leading genetics that are data proven. The PNW Canola Association has been a great partner for us to help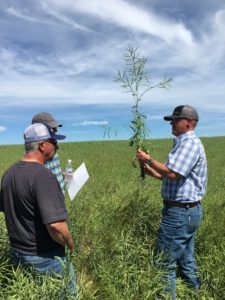 advocate the importance of canola production. In 2015, we introduced winter canola in Montana on a few hundred acres and have incrementally grown that market, now at 20,000+ acres this year. In addition to this growth, we have existing markets expanding all over the US and Canada. The growing US demand for spring and winter canola has allowed farmers to plant thousands of acres annually of CROPLAN canola seed. We expect this increased demand to continue into the foreseeable future. 
Research and data matter!
WinField United has differentiated itself in the marketplace as the data-driven company. Our AnswerPlot® insights and R7® tools allows us to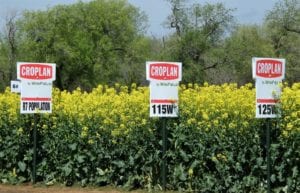 strategically place the right products on the right acres with the right management to ultimately create best case scenarios to the growers. This strategic position has allowed us to be a leader in US market share for Roundup Ready® winter canola.
New genetics and reliable performance
We are very excited about the future of canola in the US. With our footprint growing we will continue to bring the newest genetics and traits offered in the industry including our new reduced shatter spring canola variety CP9978TF. Along with new industry leading TruFlex® Spring Canola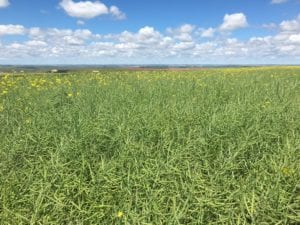 varieties we are bringing to market the newest and most impressive Conventional and Roundup Ready® Winter Canola varieties the marketplace has to offer today.  Our spring and winter canola varieties are tested annual at PNW variety trials and have a consistent track record in ID, MT, OR, and WA (see results here).
Quality assurance
Much pride is taken in the quality assurance of seed sold in the CROPLAN® seed brand. Our production partners provide diligent field inspections and conditioning standards to assure high-quality seed is provided. We partner with the industry's leading seed cleaning, treating, and bagging facilities to meet the highest seed quality standards of our farmers.
Our guarantee
WinField United will serve farmers by promoting best production practices and strategic placement of genetics to continue the growth of the canola industry.
Thank you for your support.
Mick Miller
Alfalfa, Forage, and Oilseed Specialist
CROPLAN Winter Canola Product Manager
406-217-2294
mmiller5@landolakes.com
Supporting Oilseeds in the PNW Renewable fuels producer Global Clean Energy (OTCQB:GCEH) has joined the Pacific Northwest Canola Association as...